If You Don't Know Exactly What Is Stopping You, How Will YOU Know How To Reach Your Goals?
Know EXACTLY What Is Truly Stopping You From Reaching Your Fitness Goals, How To STOP the self sabotage, & WHY you need to BRAIN (RE)TRAIN for sustainable results
KICKS OFF September 22nd!
RESERVE YOUR SPOT for the FREE LIVE 4 part Helpshop series by providing your best email address and click "I'm Ready!"
We hate spam too and promise to keep your email address safe.
IS "EMPOWERFUL ME" A GOOD FIT?
IF YOU RELATE TO 2 OR MORE ITEMS IN THE LIST BELOW... SIGN UP NOW!

Starting your fitness journey, AGAIN?
Struggle with consistency and ALREADY about to quit in 2022?
Do you just give up when workouts and nutrition get hard?
Don't know where or how to start and FOR SURE don't know how to keep going?
Cravings got you especially late at night?
Lack motivation and will power?
Are you sick and tired of being sick and tired?
Are you approaching or over 40?
Want to FINALLY get your sh*t together, and get long lasting results that feel effortless and know exactly what to do and how to get to your goals?
SEE WHAT

OTHERS HAVE TO SAY

ABOUT WORKING WITH

COACH TULIN

"218 pounds. I started at 360 pounds. I started working with Team Emre… I almost lost my opportunity to work with Tulin because I was her Negative Nelly…. I have made a 360. I was on the verge of disability claim...I was on 4 insulin shots a day, I hadn't had a period in over a year. I was miserable. I was nasty…. I wouldn't be where I am without Tulin."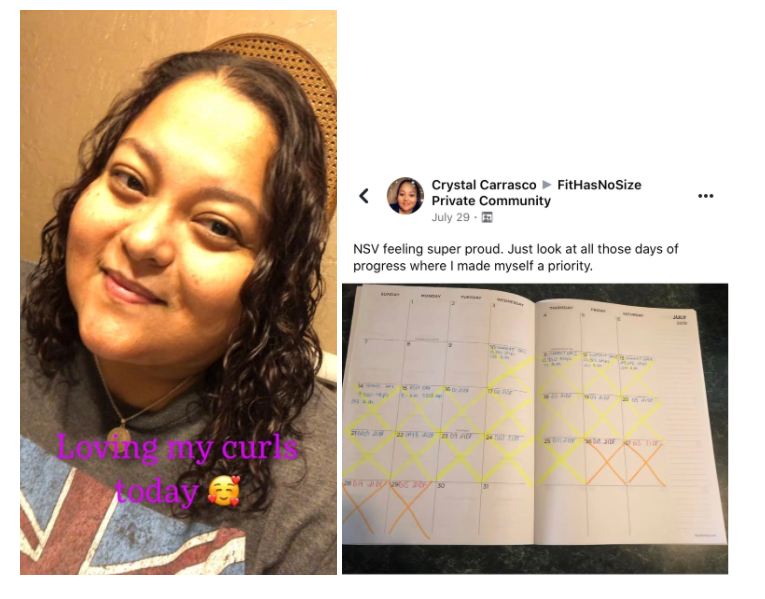 "I have learned about myself and what my abilities are. I've learned how to talk nicer to myself."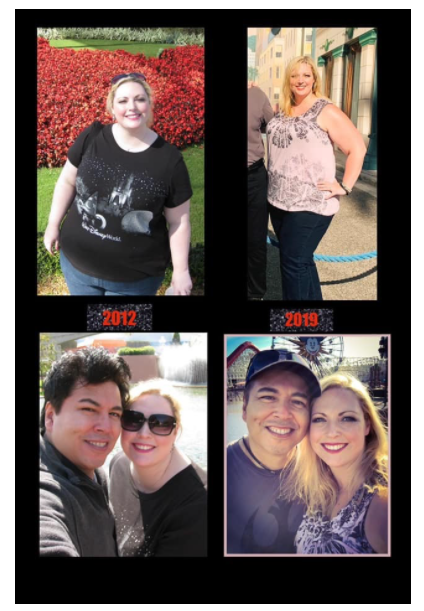 "I've learned how to have better conversations with my friends and my family and mostly just to believe in myself and what my abilities are. Working with Coach Tulin changed everything… But beyond that, I learned the mental mindset and what was holding me back for all these years."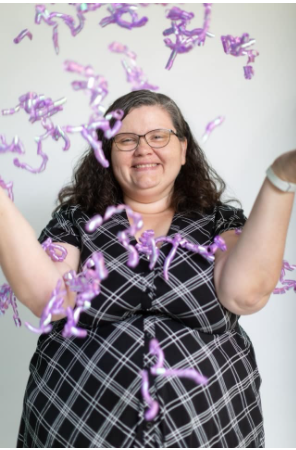 "It took me 10 years and 4 therapist, but 6 months with Fit Has No Size."
"Because of this I am a lot more confident. I'm free. I have so much more joy, so much more self respect and love because I decided to say no and know that I deserve more… I have been able to maintain an 85 pound weight loss and… I'm getting tools to help me become the best person that I can be.."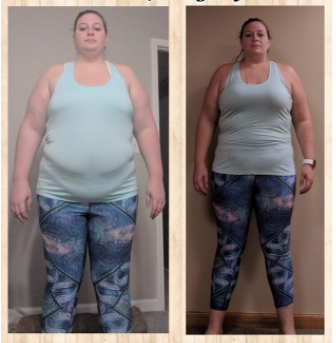 "One of the biggest things that I have taken from my work with Coach Tulin is being able to feel alive again."
"I feel purposeful. I feel driven and I take care of myself. It's such an amazing way to live and I wouldn't give that up for anything... I've come to accept myself. She helped me to see the ways that my limiting beliefs were holding me back... I can accept myself just as I am today."
"The biggest progress for me has been the weight between the ears, as she always says. It's the weight between your ears that's getting in the way. My biggest victories are seeing clearer and getting out of the diet culture mentality. And that is the best because that is a culture that will not bring any long lasting results."
"For the first time, I stopped stopping. I kept moving. I let myself gain confidence, the ability to forgive myself and to give myself grace."
"When I did have a day that I screwed up and I failed… I've learned here recently that failing is part of the process, it gives me a chance to reconfigure and start from a place where I know better….. I have learned a new normal dealing with chronic illness and dealing with, even being told by professionals, that I would never lose the weight… that I would never change. I've changed, I've maintained a 60 pound weight loss in the last two years, and I've learned that it's not about the scale. It's about what I've gained in losing the weight between my ears, which can't be measured on a scale. I went from bitter and angry, to happy and fierce."
"Today, I want to be seen. Today, I want to be present. Today, I want to take responsibility."
"I didn't want the world to see me… I was looking and seeing if anything, was there someone or something out there that could fix me? I actually came across Tulin and when I saw the content and who she was… I signed up for her Fit Has No Size group and when I did, my world shifted and it has been shifted... The community, Coach, and the content is unbelievable. It is content that you will not see somewhere else...Today, I want to be seen. Today, I want to be present. Today, I want to take responsibility. I don't need that quick fix... What I want to do is own my story because it's my story. It's my journey. It's no one else's. To own that and to really embrace who I am, what I can offer to this world, that's what will help me. This is a group that really shifts all areas of your life. I'm now consistently working out, without a problem, because I figured out what works for me."
"Tulin is the wonderful woman who that me that it is extremely possible."
"I knew I couldn't do a squat or lunge and I was having a hard time figuring out, well, how can I do this workout? I didn't think that was possible but Tulin is the wonderful woman who taught me that it is extremely possible. That "I knew I couldn't do a squat or lunge and I was having a hard time figuring out, well, how can I do this workout? I didn't think that was possible but Tulin is the wonderful woman who taught me that it is extremely possible. That through modifications, I can build up my strength, that doing things maybe a little bit more different is okay. I have changed my mindset around, I have found joy in what I'm doing with my workouts.". I have changed my mindset around, I have found joy in what I'm doing with my workouts."
Copyright © 2022 Team Emre